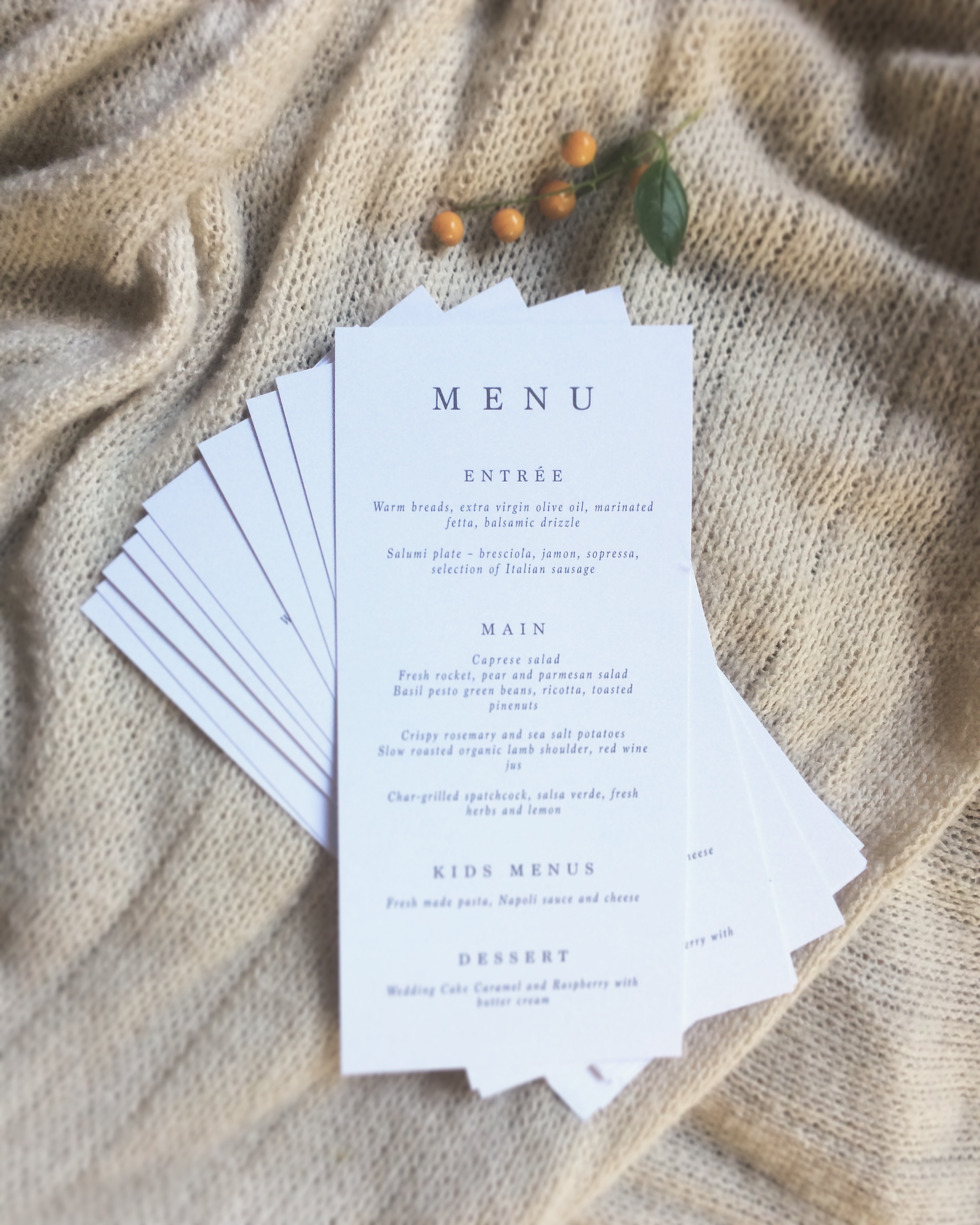 On the day stationery
KB Lettering offers a range of elegant, personalised stationery options for your wedding day needs. We use luxury card, and can either hand-pen or print depending on your preference. Create a beautiful experience for your loved ones with place cards, menus, table numbers with beautiful custom calligraphy, so that they can find their place easily on your special day and remember it for years to come.

Place cards - hand-penned on flat or tented (free-standing) place cards from $1.20ea
Table numbers - hand-done on card, chalkboard or timber, from $3.00ea
Menus - printed with digitised custom designs by KB Lettering, from $2.00ea
Gift tags - printed or hand-penned tags from $1.20ea
Special request - if you have any other requirements or special ideas, don't be scared to ask us for a quote!
Fill out the form below with as many details as you can (even if they are just ideas at this stage!) and we will get back to you with a quote and some booking information.